Breakfast at Fitzroy Hall
Fitzroy Hall Bed & Breakfast Historic Inn
Every morning our guests stay here at Fitzroy Hall, we provide a hot, homemade full breakfast that can be customized to your needs.
With an assortment of choices, each breakfast is lovingly handcrafted and served upon a heated plate, continuing the tradition passed down to your innkeeper Helen from her grandmother and mother.
Our breakfast assortment is served between 7:30am and 9:30am.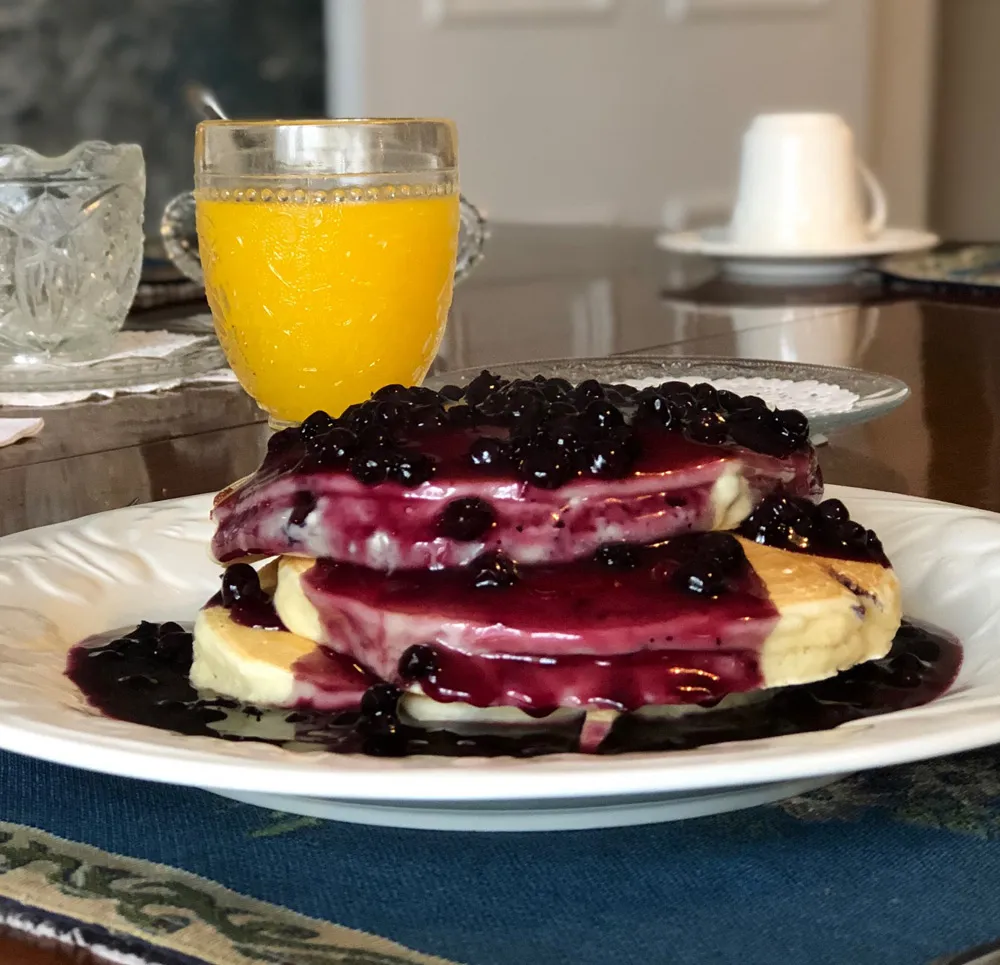 Beverages

Serving up an array of different beverages for your pleasure. We always have hot coffee ready for breakfast and offer decaffeinated coffee upon request, please inquire ahead of time so we can have it prepared for you.
Our teas are an assortment of regular, decaffeinated or special herbal and flavored teas from our tea chest.
A choice of fresh, chilled juices are also available including orange, apple, cranberry and grapefruit.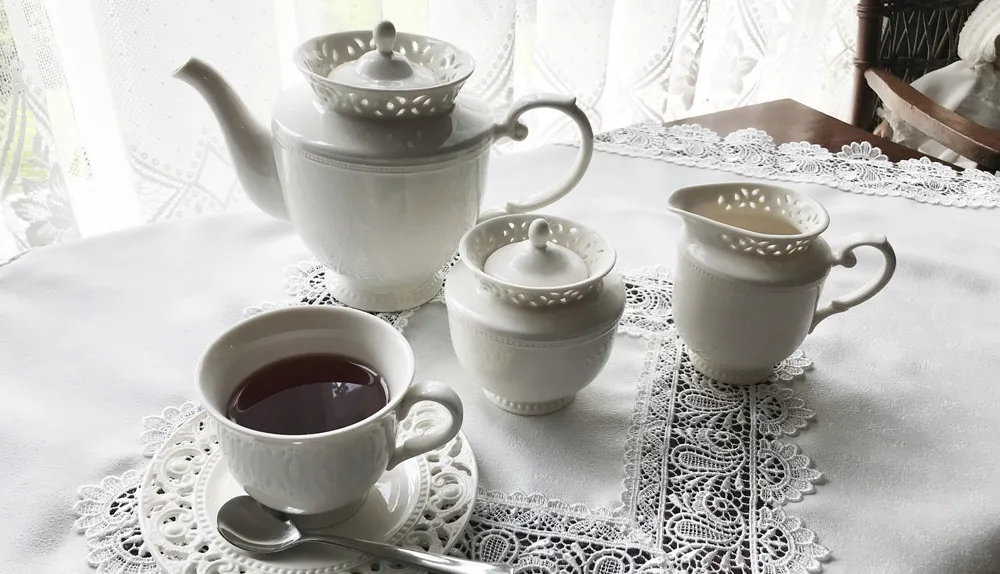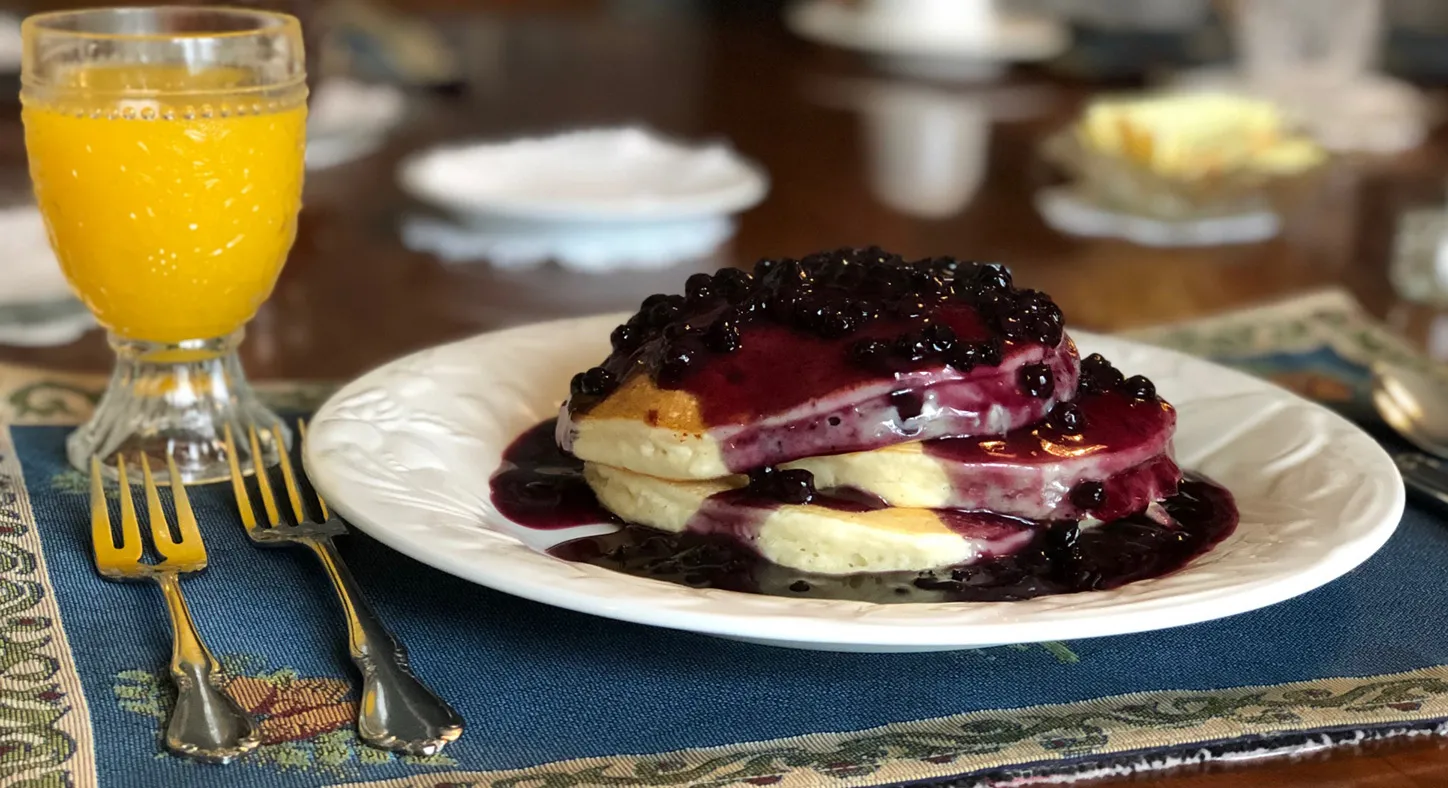 House Made Pancakes
Your hostess Helen's specialty, these house-made pancakes can either be prepared with Island blueberries or plain, to your liking. Made from scratch and perfectly fluffy, these pancakes are served with our special house-made blueberry sauce.
House-Made Preserves
Whether it be strawberry, raspberry, wild blueberry, rhubarb, mixed fruit, or Pumpkin Spice, all of our preserves are house made with exclusively Island-grown fruit and prepared by your hostess, Helen.
Sunrise Special
A classic breakfast featuring your choice of bacon, sausage or ham and served with one or two eggs made your style, Island home potatoes and a slice of tomato with a choice of multi-grain, whole wheat or white toast.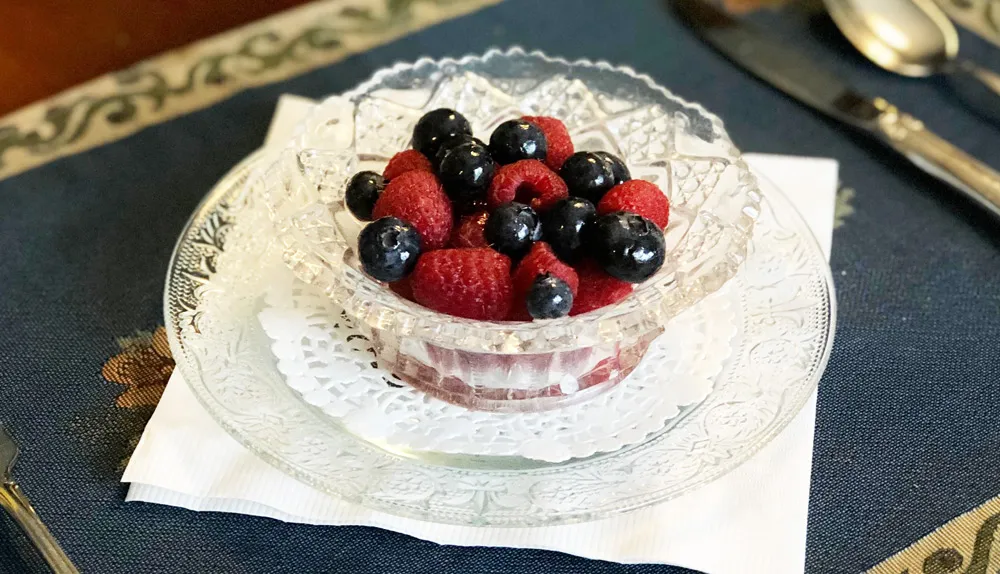 Fresh Fruit
There is always seasonal fruit on hand from local producers and farms for an authentic experience of Prince Edward Island's bounty. We offer seasonal fruits, like strawberries and rhubarb or peaches with yogurt and granola.
We also serve fresh fruit cups with a blend of different fruits that will tantalize your senses.
Spiced French Toast
Two slices of either white, whole wheat or multi-grain bread dipped into a mixture of Island fresh eggs, milk, sugar, vanilla and our special spice blend, then grilled to perfectly golden brown on our skillet.
Hot Shot
Served on an open-faced, toasted English muffin, this is a breakfast sandwich with style! With eggs prepared your way, a choice of ham, sausage or bacon, topped with melted cheddar cheese and lettuce and tomato.
Hot and Cold Cereal
We offer an assortment of both hot and cold cereal with either cream or milk. Our hot cereals include cream of wheat or oatmeal served with brown sugar and toast. Our cold cereals include Special K, Rice Krispies, Corn Flakes, Bran, Just Right, Raisin Bran and granola served with toast.