The Perfect Location
Fitzroy Hall Bed & Breakfast Historic Inn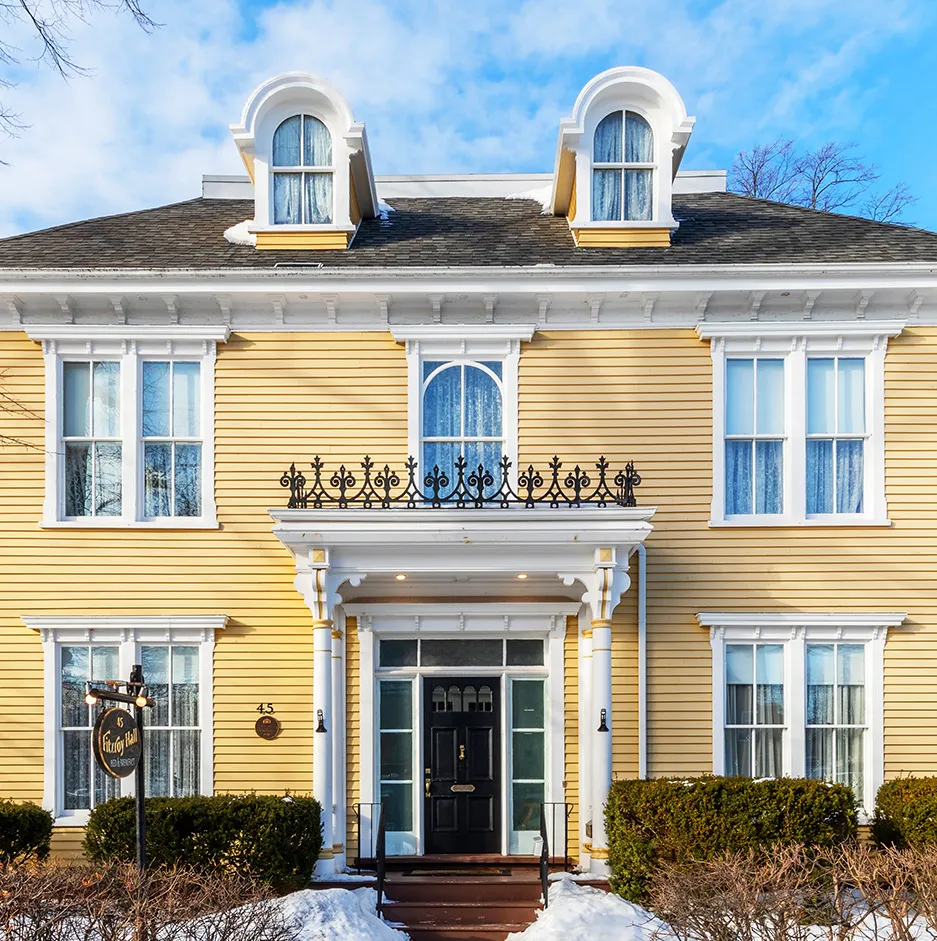 Fitzroy Hall is located in the heart of downtown Charlottetown, Prince Edward Island.
Our historic B&B is conveniently situated within walking distance to many of the city's most popular attractions:
Helen & Reg Doucette, Innkeepers
45 Fitzroy Street, Charlottetown
Prince Edward Island  C1A 1R4
Call us or email to book a room today.
Telephone: 902-368-2077
Toll Free: 1-866-627-9766
Fax: 902-894-5711
Email: fitzroyhall@pei.sympatico.ca
For luggage needs that require our assistance, please contact the Innkeeper ahead of arrival so we can arrange for this service. We will be more than pleased to assist you.