Test Post
Fitzroy Hall Bed & Breakfast Historic Inn
Test Post
Some text on the test post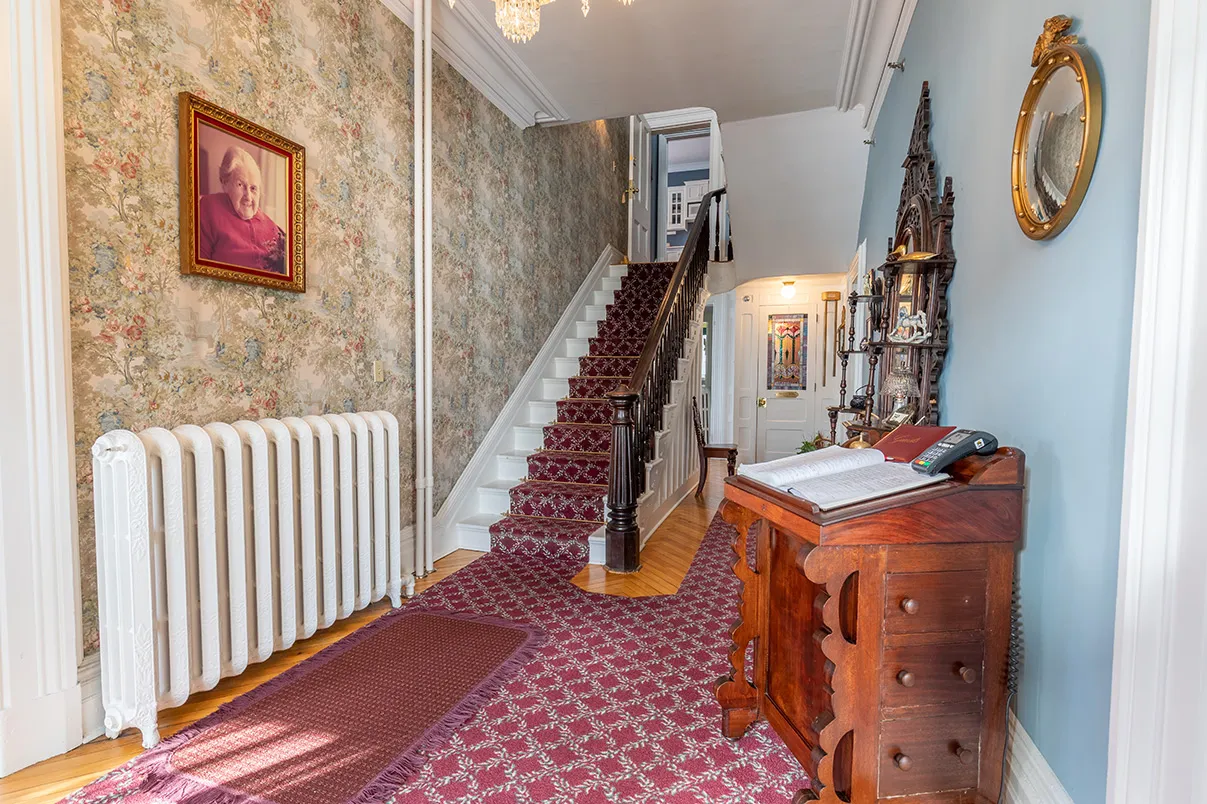 The Grand Foyer
Our Grand Foyer is the first warm and welcoming place you will encounter upon arriving at our inn. Here you can register as a guest, enjoy the two attached parlours, sign our guestbook or simply enjoy your first steps into the past with this historic home. With a crystal chandelier, antique ornament shelf and French doors, each detail is carefully maintained to keep with the history of this lovely home.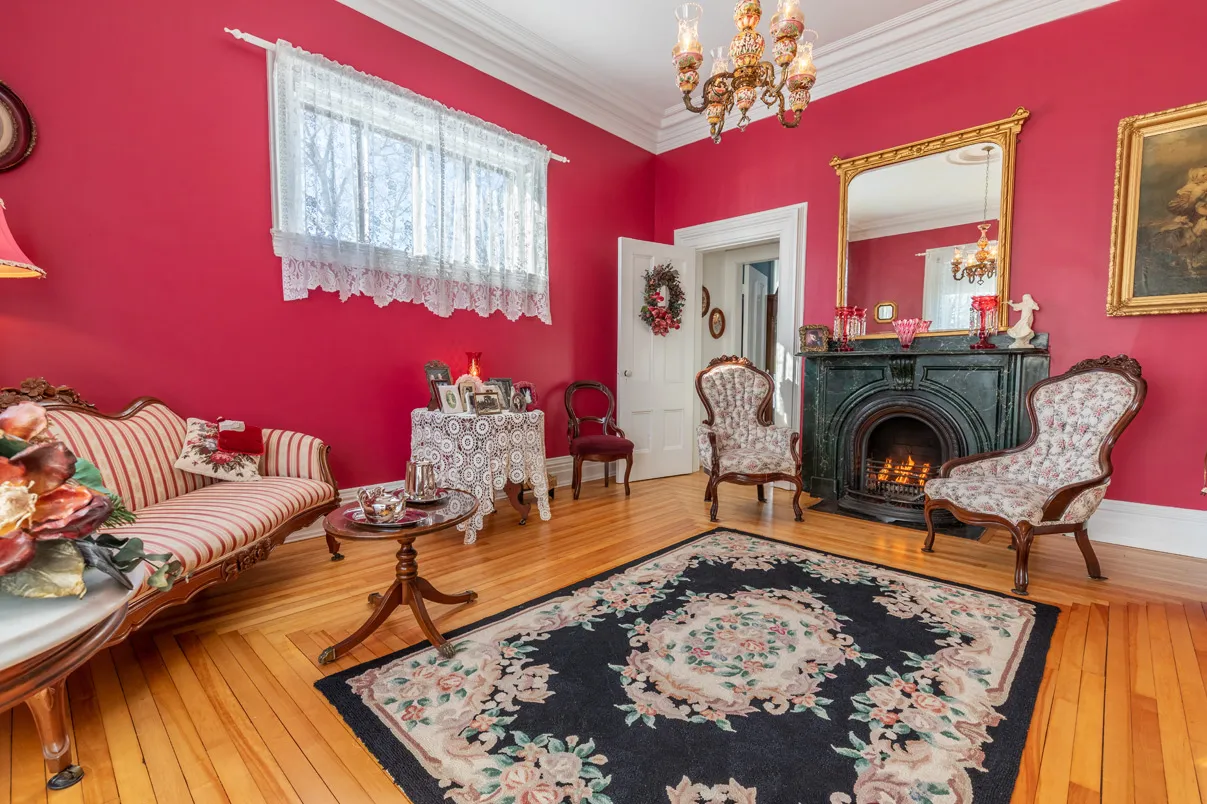 The Rose Parlour
The second of our two parlours, the Rose Parlour offers a warm and cozy atmosphere. Its soothing colours wrap themselves around guests, fully immersing them in the historically styled room. This room hosts a grand marble fireplace, his and hers Victorian antique chairs and a settee for guests to use at their leisure and for their relaxation.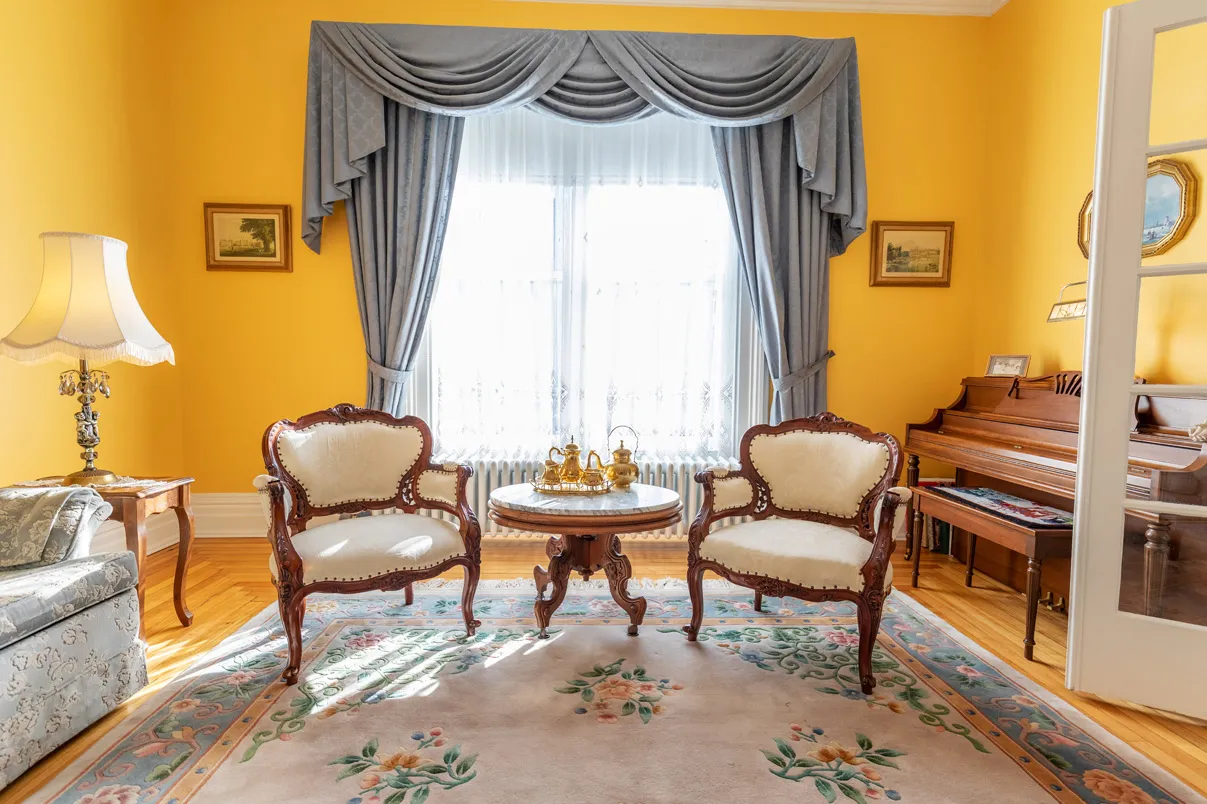 The Canary Parlour
On the first floor of our historic home, you will find one of our lovely parlours. The larger of the two, the Canary Parlour, is a cheerful room, decorated in light and airy colours that lift the spirit. With a stately marble fireplace, it's the perfect place to sit comfortably and discuss your wonderful day, read a book, or even to play a tune on our piano. Guests are welcome to fully enjoy this parlour throughout their visit.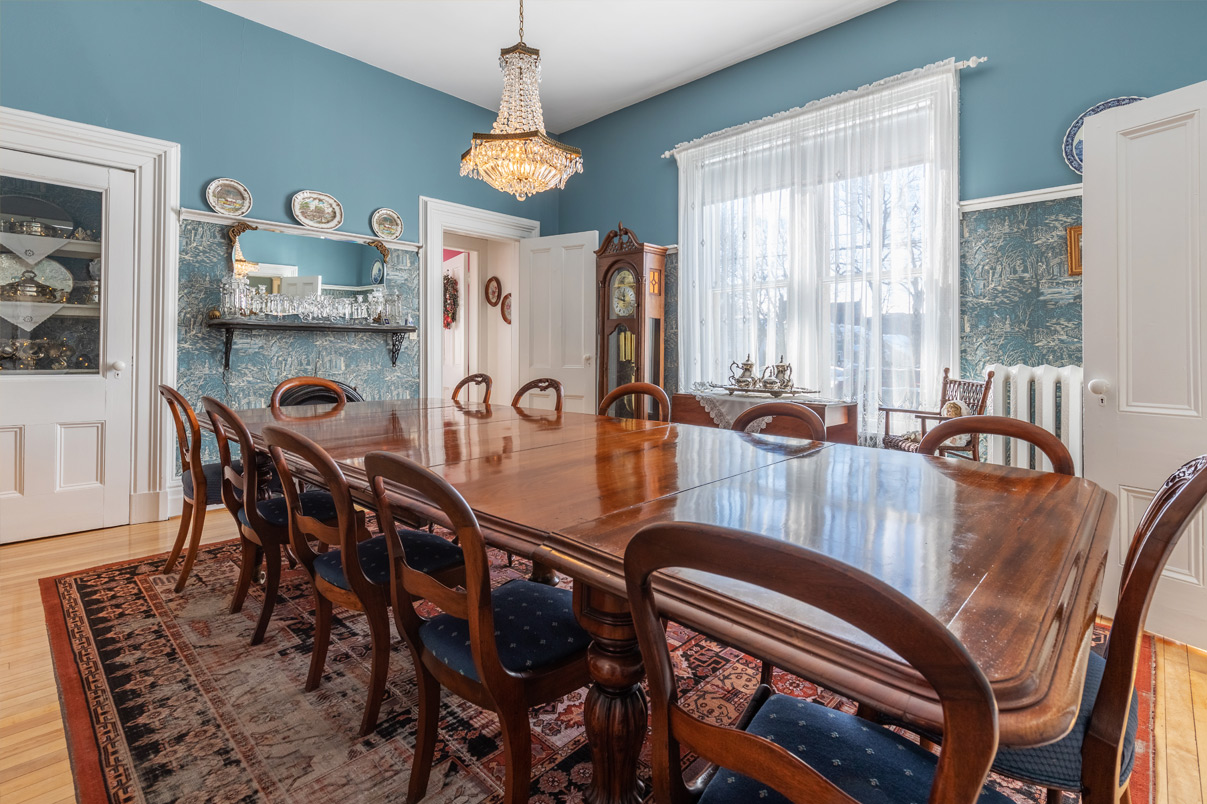 The Dining Room
Each morning, a full hot breakfast is served to our guests in this stately dining room. With a mahogany dining table that can seat up to fourteen guests, breakfast is always filled with lively conversation and happy laughter. Enjoy the company of each other and be entertained by the charm of Helen, the innkeeper, as each breakfast is always enjoyed to the fullest. With its original 1937 wallpaper, elegant cast iron Victorian fireplace and antique grandfather clock, you'll be in the midst of history with all the comforts of the present at hand in our air-conditioned dining room.
For luggage needs that require our assistance, please contact the innkeeper ahead of arrival so we can arrange for this service. We will be more than happy to assist you.
As a Historic Home, we do not have an elevator. Please read room descriptions carefully and let us know if you require a first-floor room.
Free on-site parking included in the price of the room. Full hot breakfast with several choices each day.
All prices are subject to 15% HST taxes.
Please read our cancellation/deposit policy before booking.